Engineered high precision machined parts for e-mobility, efficiency and security
Looking for a partner that can design, engineer and manufacture high-precision turned parts that fit your needs perfectly? Welcome to USA Group.
Your strategic partner for turned parts and gears
Boasting seven world-class production sites and over 100 of the very latest cutting-edge lathes, USA Group produces around 250 million turned parts each year. We work to the highest quality standards, applying sophisticated technology and innovative techniques to produce bespoke turned components in batches of up to 5 million units. Got a project in mind? Contact us to see how we can help you.
300M
parts manufactured in 2020
USA Group
The specialists in machined components - combining experience, expertise and exceptional service
USA Group specialises in manufacturing custom machined parts for a range of applications. We started life in 1965 as the specialist bar-turning company Ugarteburu. The business has since expanded to include the four companies that now make up the USA Group family. 
And what a family it is. With 300 highly skilled employees spread across seven production sites and an enviable fleet of state-of-the-art machinery from simple, high-quality bar turning to high-precision, complex bespoke parts. And we do it all in small production runs, batches of up to 5 million units and anywhere in between.
We work closely with our customers at every stage in the process to ensure the finished product meets their specifications exactly. And with a committed customer service team, the support doesn't end there. Interested? With over 2,000 successful projects under our tool belts, we know you should be. Get an estimate and let us show you what we can do.
Want the best?
We strive to be

even better
Here at USA Group, we have a clear philosophy that centres around the core values at the heart of our individual companies. We believe in exceptional quality combined with the best possible customer service, all at a competitive price. And we know that however good we are, it's always possible to be better. We also know how important it is to work with people you trust. That's why we are constantly striving to improve what we do to meet our customers' exacting requirements – and become a partner they can truly trust.
What is it that makes this possible? Sure, we have multiple sites with the latest cutting-edge machinery, and decades of experience to draw on. But it's all about the people, of course. We recognise that our staff are our most valuable asset and the real driving force behind our exceptional standards. That's why we are committed to investing in our people, offering training and ongoing professional development opportunities throughout their careers.
Quality
We work to the highest quality standards and all our parts undergo strict quality assurance using the latest technology.
Service
We're with you every step of the way – from initial consultation and product development to manufacture, delivery and beyond.
Competitiveness
We know that exceptional quality and outstanding customer service mean nothing if you cannot afford them. That's why we make our prices as competitive as possible – so you get the best for less.
Loyalty
Trust is everything. And we value the trust our customers place in us. Contact us today and see for yourself why our customers keep coming back.
Precision engineering on a global scale
Just because we care about the smallest details, that doesn't mean we do things on a small scale. With 80% of our turnover coming from international exports, our scope is truly global. So with commercial offices in Spain, Germany, Mexico and Singapore and customers as far afield as China, Indonesia and the USA, we're perfectly placed to supply you with the parts you need – wherever you are.
Spain
Mexico
Netherlands
Romania
France
Italy
England
China
United States
Germany
Singapore
Indonesia
Germany
Portugal
Spain
Mexico
Netherlands
Romania
France
Italy
England
China
United States
Germany
Singapore
Indonesia
Germany
Portugal
Spain
Mexico
Netherlands
Romania
France
Italy
England
China
United States
Germany
Singapore
Indonesia
Germany
Portugal
What does it take for a turning parts manufacturer to make high-precision machined parts?
Ever wondered what steps go into manufacturing custom-machined parts to such high standards? There's more to it than you might think …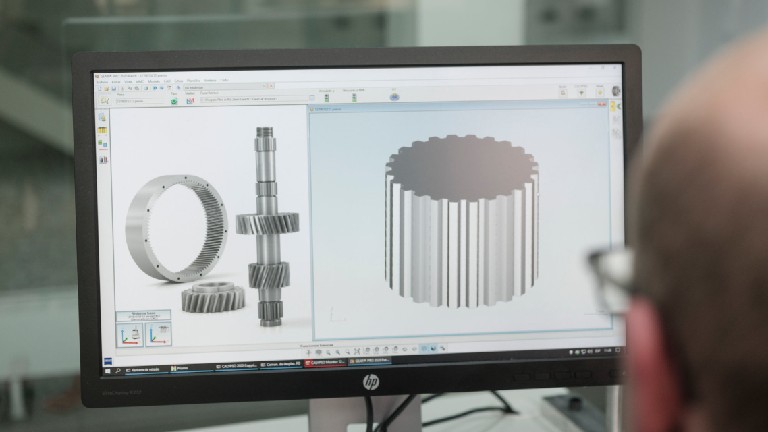 1
Engineering
Our team of engineers use specialist CAD software to hone the design of your machined components, working closely with you to get it spot on.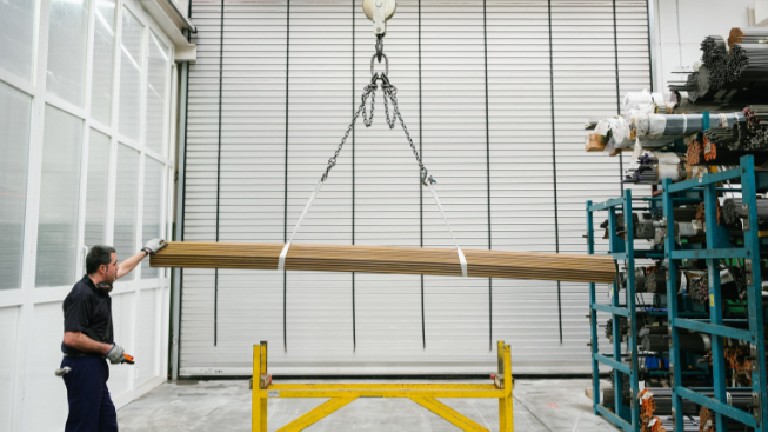 2
Raw materials
We work with you to choose the best materials to ensure the most efficient machining process – whether that's brass, carbon steel, stainless steel, aluminium or a particular alloy.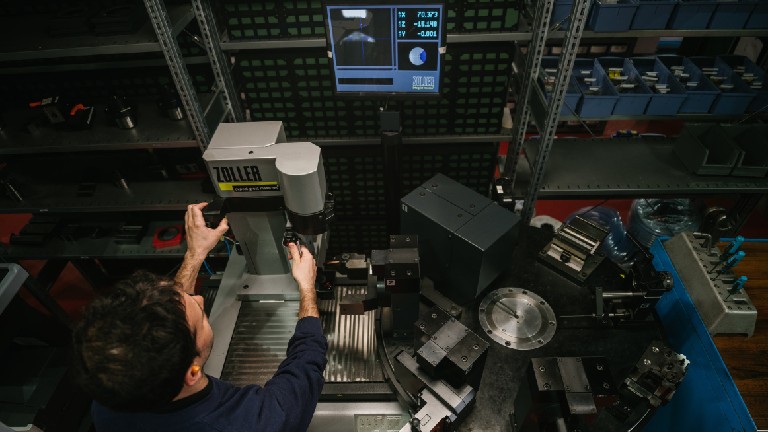 3
Tooling & pre-setting
Precision engineering is only possible if you have the right tools for the job. So, if we don't already have them, we'll tailor-make them. We then use pre-setting technology so that our machines have the exact tool geometry data they need to ensure right-first-time machining.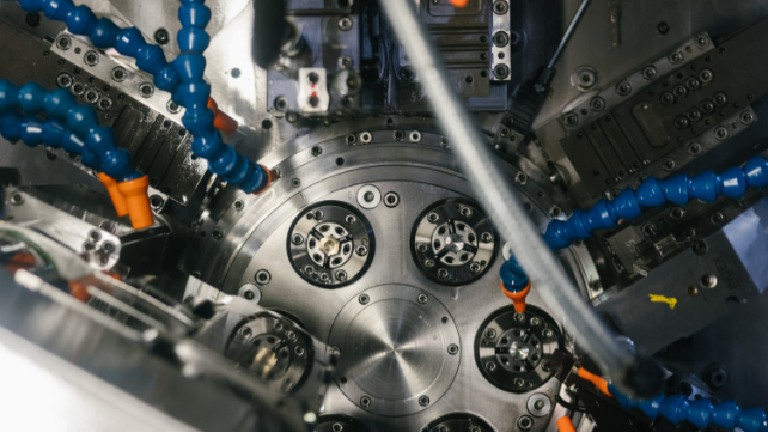 4
Manufacturing process
The parts are then manufactured using our vast fleet of machinery – which includes multi-spindle lathes and single-spindle lathes capable of turning, milling, grinding, rolling and finishing any part. Integrated quality control tools ensure the highest standards, performing hourly checks during the manufacturing process.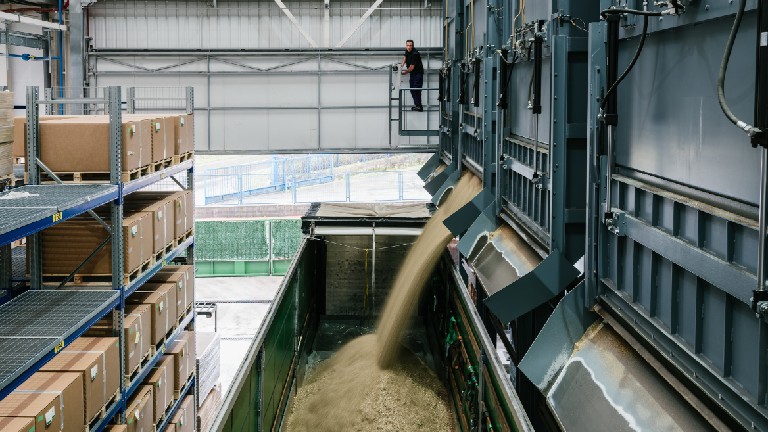 5
Scrap management
Scrap material left over from the manufacturing process is collected, dried and stored in silos, ready to be re-used.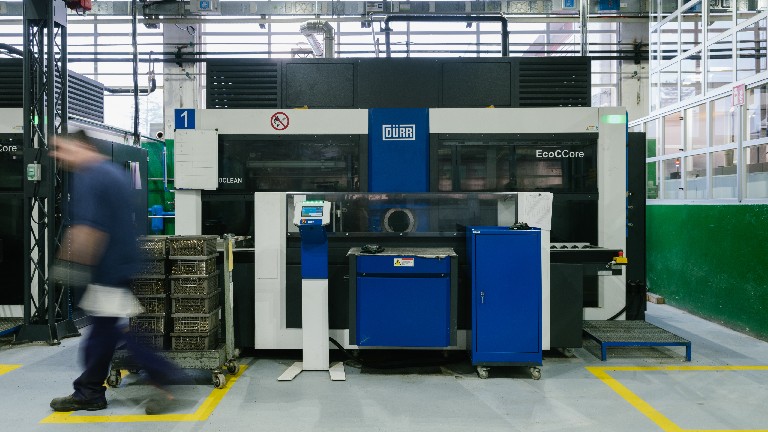 6
Washing process
Parts are washed and sterilised in line with ISO 16232 cleaning standards in our cleaning machines from DÜRR – three EcoCcore machines and one EcoCcompact machine.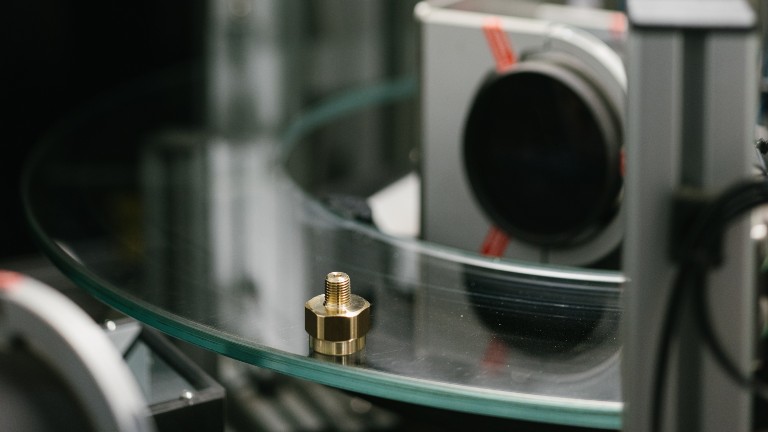 7
Automatic optical inspection
We use AOI technology to inspect every single part, with seven cameras in each machine to detect any dimensional defects.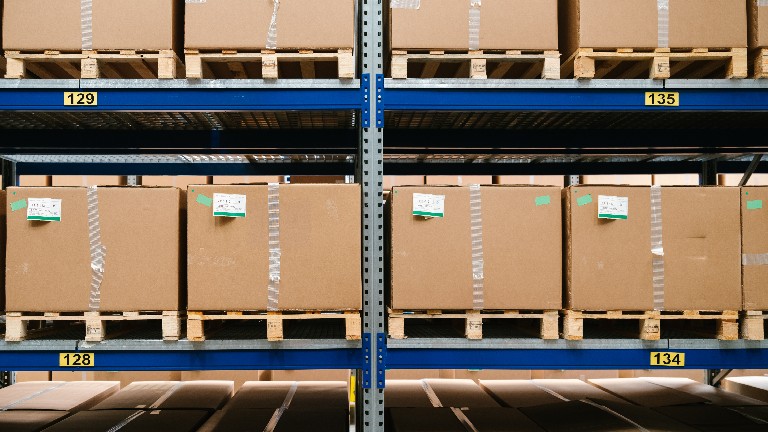 8
Warehousing and shipping
Parts are then stored in our warehouse ready for shipping. Custom packaging and delivery solutions are provided depending on your requirements – pallet shipping, returnable packaging, bulk packaging and more.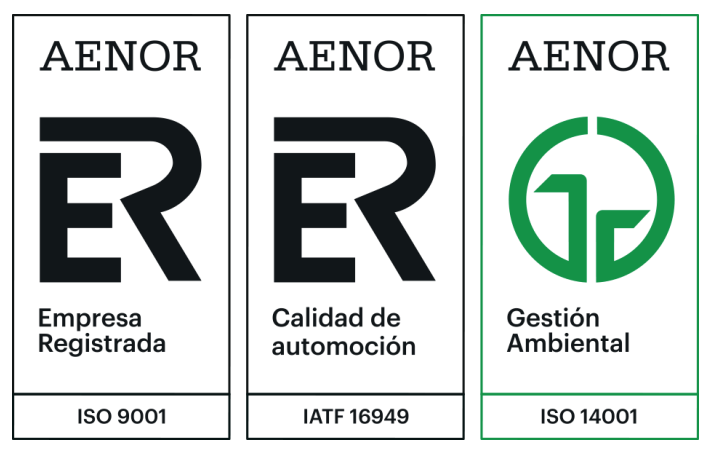 9
Customer service
We're only happy if you're happy – which is why we're here to guide, advise and support you throughout the process and beyond.
Six companies
Six machining specialists
Meet the six companies that together make up USA Group.