Ugarteburu – the original bar-turning specialists
Want consistently high-quality machined parts with unparalleled customer support from start to finish? Keep things simple with Ugarteburu.
You could call us the originals. The ones who started it all. And that's true – but we're so much more than that. With over 50 years of experience in the business, no-one knows the industry better than we do. And no-one does quality and service quite like us. 
The Ugarteburu story
Who are we?
First established over 50 years ago, Ugarteburu S.A. is where it all began. The Group may have expanded and diversified, but here at Ugarteburu we have stayed true to our roots. In the years since we first set the gears in motion, we have kept abreast of change and invested in the latest cutting-edge technology, whilst always remaining focused on what we do best: delivering large batches of exceptionally high-quality turned parts. 
What do we do?
We are the original bar-turning specialists, producing consistently high-quality turned parts in large batches. We can produce parts with a bar diameter of between 5 and 40 mm thanks to our unparalleled fleet of machinery, which includes state-of-the-art multi-spindle lathes boasting CAM and CNC technology, as well as a suite of machines for cleaning parts after machining and Automatic Optical Inspection machines for final quality control checks on the parts. 
Our superior quality has won us a legion of loyal customers in the automotive, electronics and gas industries, for example. Yet arguably it's our customer service that really keeps them coming back. Our aim is to make everything as easy as possible for you – from initial consultation, concept development and product design to manufacture, shipping and aftersales support. Want to see for yourself what makes our customers fall in love with us? Get in touch!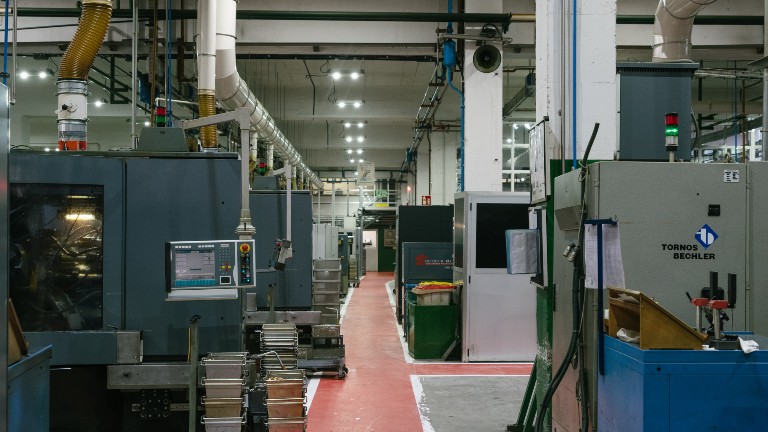 Tornos, Schütte and Wickmann
Three globally renowned names in multi-spindle lathes and grinding machines, each with an impressive product portfolio featuring machines for any task. We are proud to use a wide range of machines from all three of these best-in-class machining masters. So whatever you need, we can guarantee we have the machinery to get it done – and with outstanding results every time.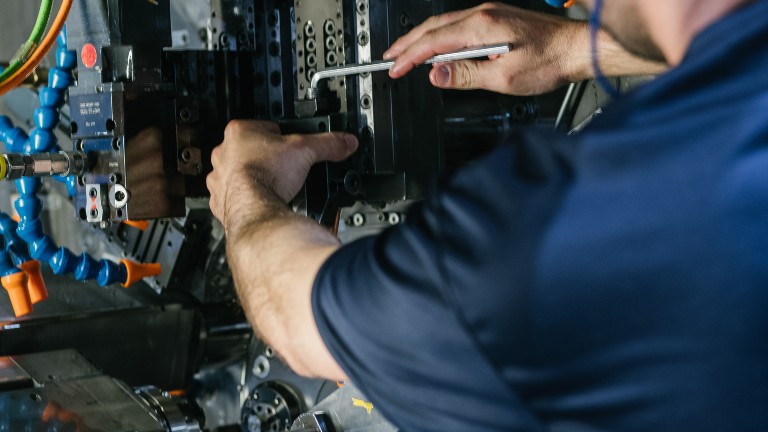 Gildemeister
An automatic lathe designed for flexibility, precision and productivity. Short changeover times and high speeds of up to 4,000 rpm make for highly efficient machining. Four CNC compound slides enable high-precision, complex operations. Maximum turning diameter: 35 mm.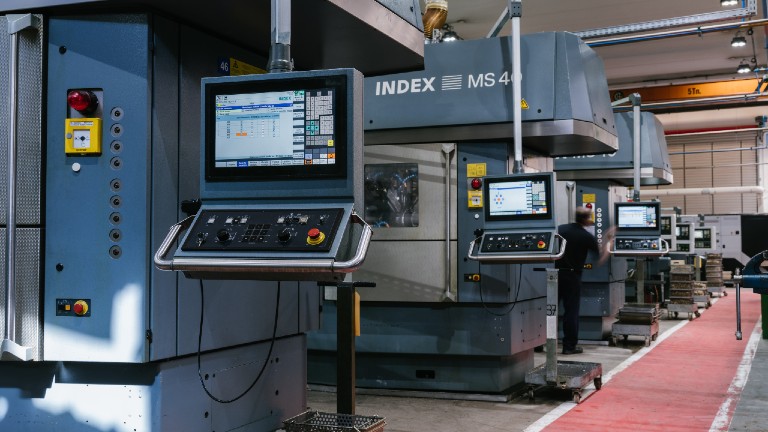 Index MS22 and MS40
Multi-spindle automatic lathes boasting extremely exceptionally fast, swivelling synchronous spindles. Featuring highly dynamic slides complete with sliding guide and hydrostatic support for quills to ensure zero wear on the Z-axis. The ultimate in versatility, quality and precision with short production times.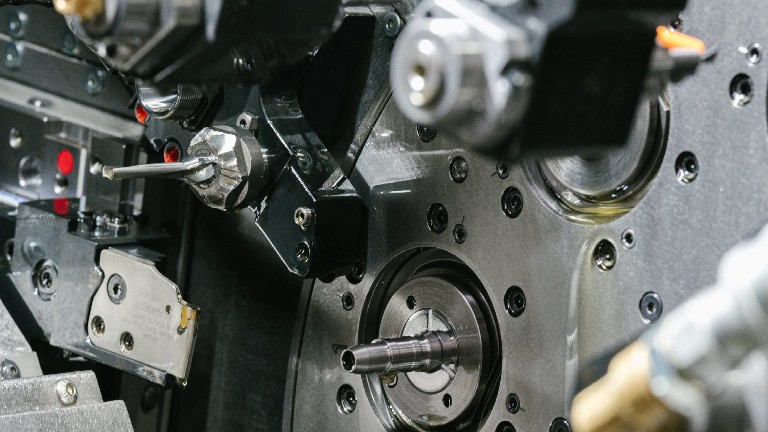 MULTISWISS 26x8
An eight-spindle lathe equipped with eight slides and up to three tools per slide for exceptionally intricate detail and outstanding productive capacity. The high-torque spindles all operate independently and reach speeds of 8000 rpm in less than a second for unrivalled performance. Maximum length of standard parts: 65 mm.
Sectors
From micro-machined electronic components to valves and couplings – some of the biggest and best manufacturers in their industries put their faith in us to produce the all-important parts they need. Explore our core sectors to see if we can help with your machining requirements.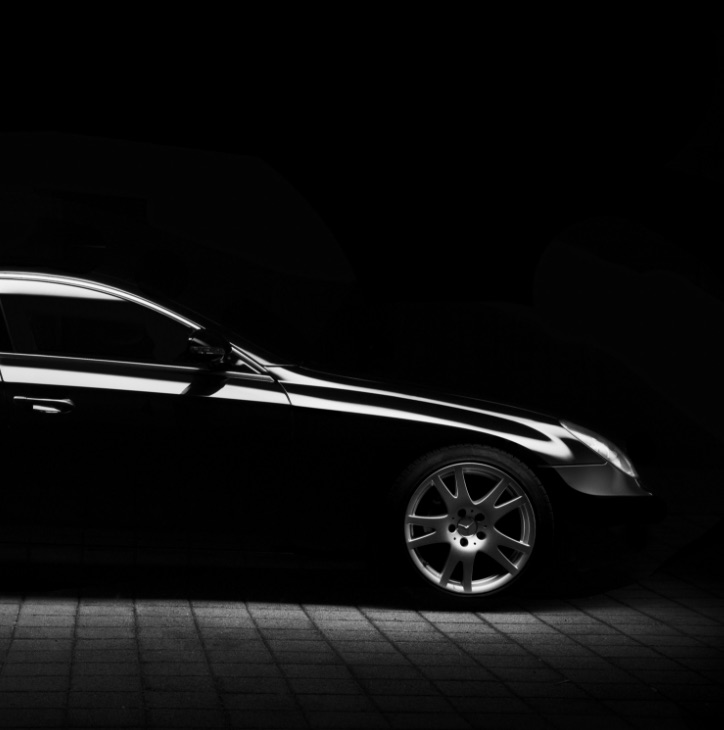 Designing, engineering and manufacturing complex bespoke components for the automotive industry – from hydraulics and fluid management systems to engine components and electronic instruments.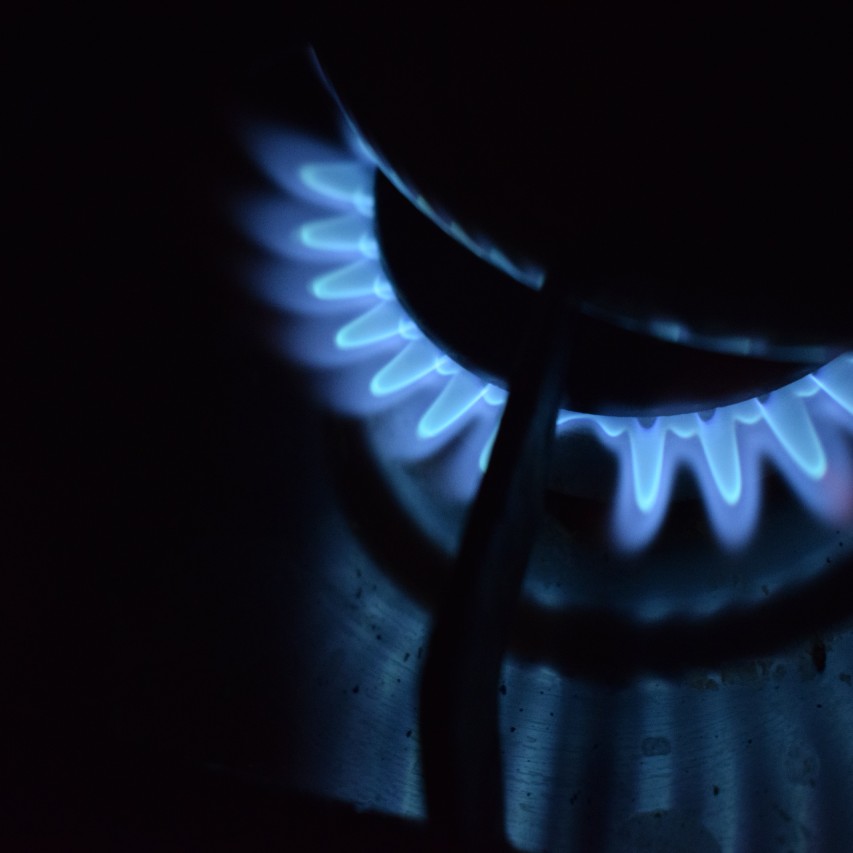 Producing high-quality machined parts to precise specifications for use in household appliances and electronics.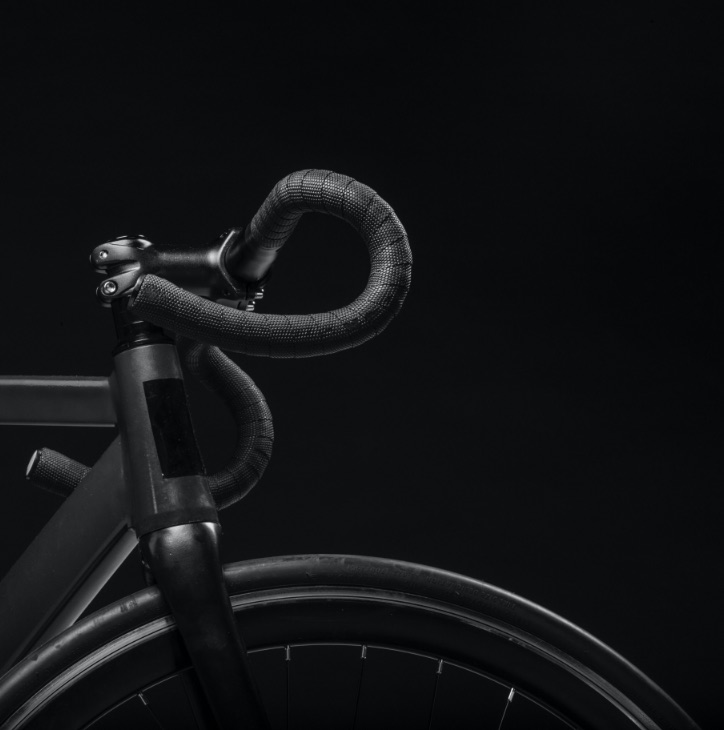 Supplying superior custom turned parts to e-bike OEMs and their suppliers, including precision-engineered gears and shafts.