Custom e-mobility parts machined to the highest standards
Need an innovative, quality-driven partner to produce turned parts for your e-bikes? Step this way.
High-quality e-bike parts you can trust
Automotive parts may be what we're most well-known for, but there's a lot more to USA Group than that. Besides making premium-quality car parts, we also produce the very best in bespoke turned e-bike parts – including crankshafts, drive shafts, precision gears and much more. With top-of-the-range machining technology operated by our committed team of highly-qualified technicians across four production sites, we've got you covered. 
So how does it work? Following an initial consultation, our expert engineers will work closely with you to hone the design for your parts using specialist CAD software, producing samples and prototypes as part of the process. We then help you choose the right material for the job. Next, we make sure we have the right tools to machine your parts to the highest possible standard. If that means making dedicated new cutting tools to do the job, we get our specialist team in USA Componentes on the case. Once that is taken care of, it's time to start manufacturing, setting our state-of-the-art machines to work milling, grinding, rolling, and finishing your components. Integrated quality control tools perform hourly checks during the manufacturing process to guarantee the highest standards, and AOI technology is used to detect any defects in the finished parts. The parts are then washed, dried and packaged ready to be shipped.
Whatever parts you need, we've got you covered
As e-bikes have gained in popularity over the years, the range of custom turned electric bike parts we offer has grown immensely. In fact, our precision parts have found their way into every area of modern e-bikes. Here are just a few of the main applications:
Electric motor components
Impeccable parts – for brilliant bikes
Exceptional e-bikes are only possible if you have premium-quality components. With USA Group, you can rest assured knowing that your bespoke parts are machined to the very highest quality standards – whether they are simple turned parts or intricate and highly complex sub-assemblies. Here are some examples of the parts we can tailor-make for you.
Ever wondered what it's really like inside our production plants? Take a sneak peek into the world of USA Group and see for yourself what it takes to make world-leading precision turned parts.
Contact
Ready to find out more and see what we can do for you?
Contact us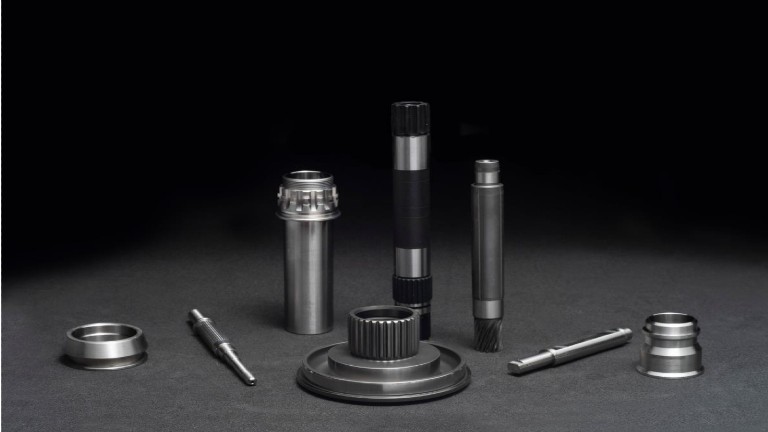 Case hardening steel, Stainless steel
Six companies
Six machining specialists
Meet the six companies that together make up USA Group.